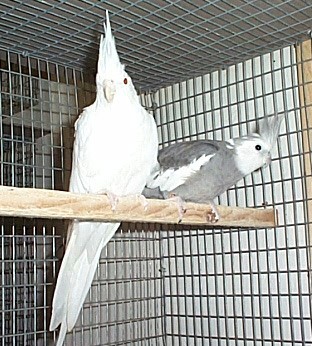 Fancy and Tux,Fancy is Whiteface Lutino
Tux is Whiteface/Lutino,They have beautiful Babies.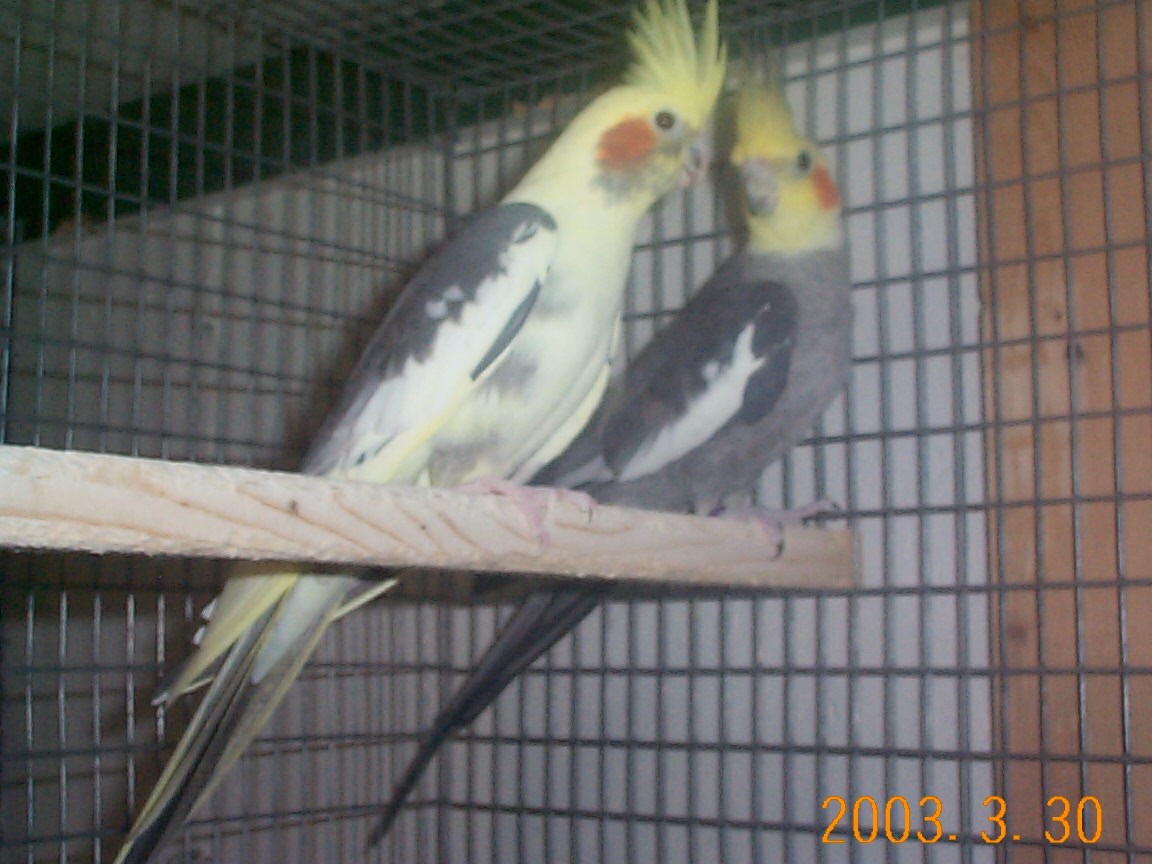 Mango and Mocha
Mango is Grey/lutino/pied
and Mocha is Pied.
Enter content here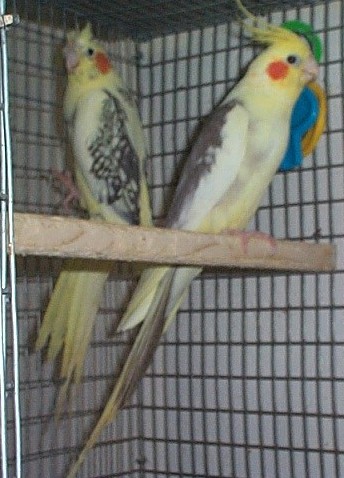 Lulu and Cukoo,Lulu is Pearl Pied
and Cukoo is Cinnamom Pied.Cukoo
get a little excited during breeding
and plucks Lulu`s crest,bad boy.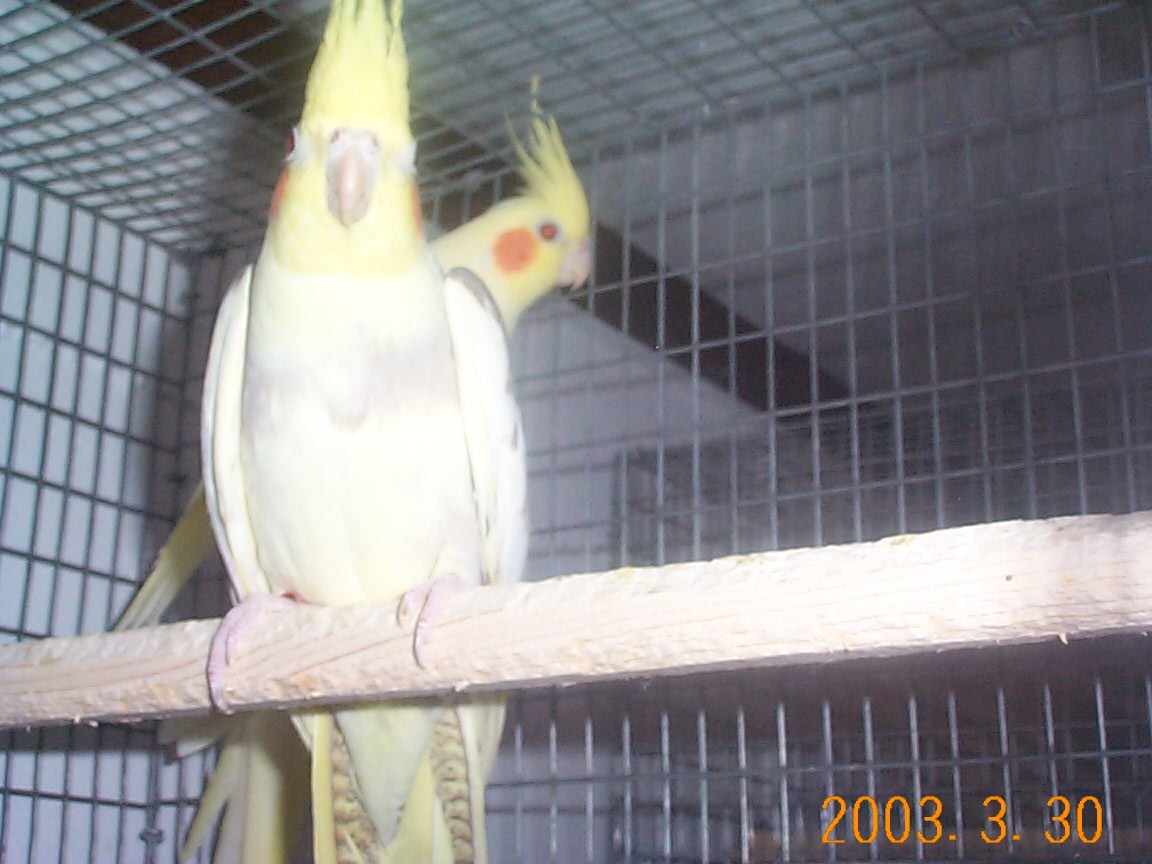 Romeo and Julliet.
Romeo is a Cinn Pied/?and Julliet
is Lutino/?