Cinnamon Lacewing Pearl.
Isn`t it a beauty.
Lutino Pearl
My very first Goffie Baby.
8 days old.
28 days old,same Goffie baby
Fallow



Reg.Lacewing Pearl
Here it is again at 18 days old.
Little Goffie now Named Petie at his new home with Lorna
and Julie owers of Maxine Bailey Animal Centre In MTL..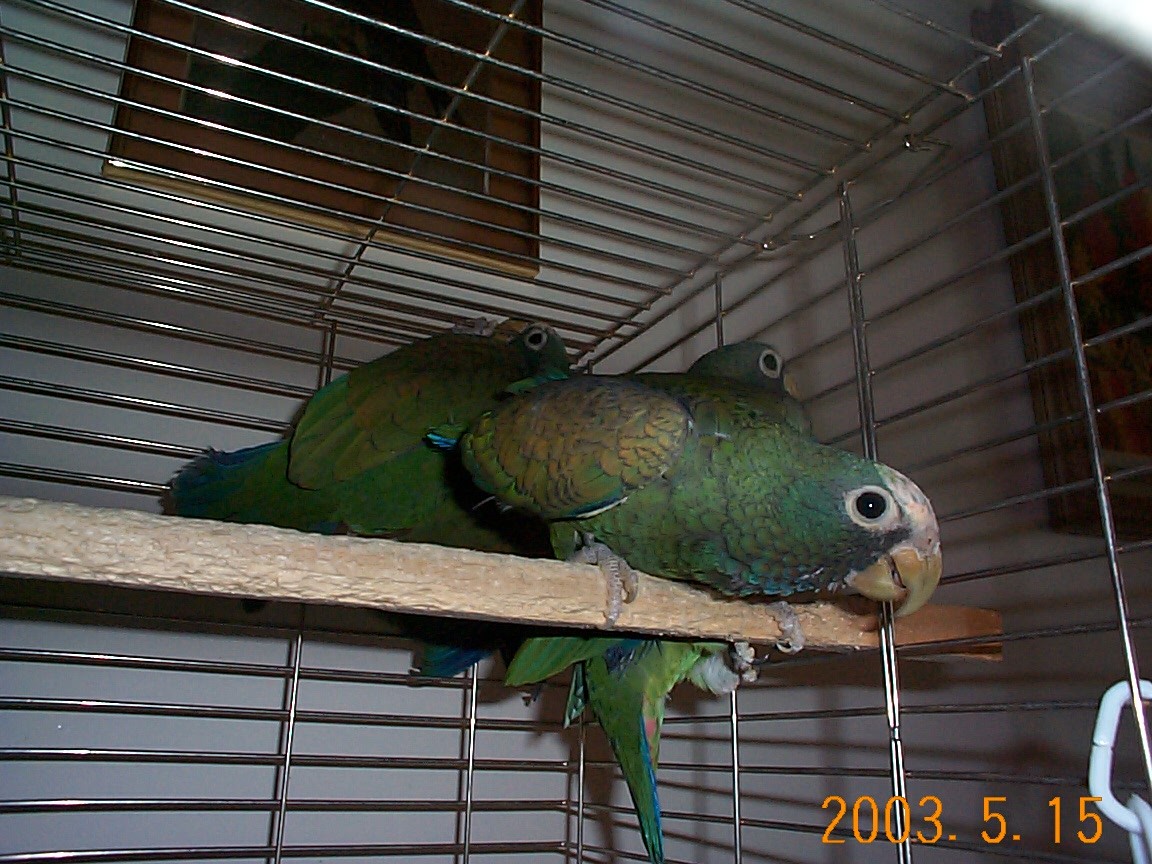 White-Capped Pionus Babies
Whiteface Fallow Pied

Now,I have decided to work
with this Pearl,because of the
different Pattern.
LovelyCinnamon Bourke,
with beautiful Red Eyes.
Take a look at these Honey`s
3 wk.ols Blue Parrotlets.
Pearl Pied Silver
Breed By Jane Homestead
Baby Dominate Yellowcheck
Baby female Sexlink Yellowchecks