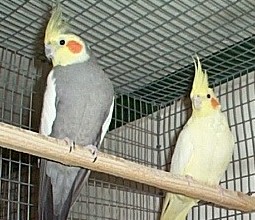 Cookie and Oreo,our very first Tiel Breeders.
Cookie is Lutino and Oreo is Normal Grey,
and they have given us many babies.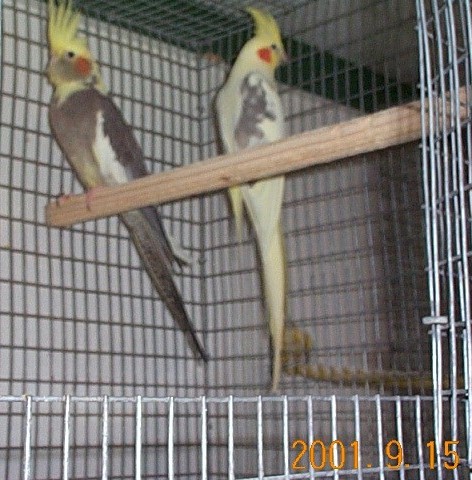 Chica and Louie,Chica is Pied/Pearl
Louie is Cinnamom Pearl Pied.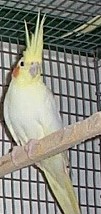 Corky and Pixie,Corky is Oreo and Cookie`s son.He is Normal
Grey/Lutino.Pixie is Clear Pied.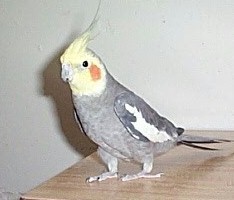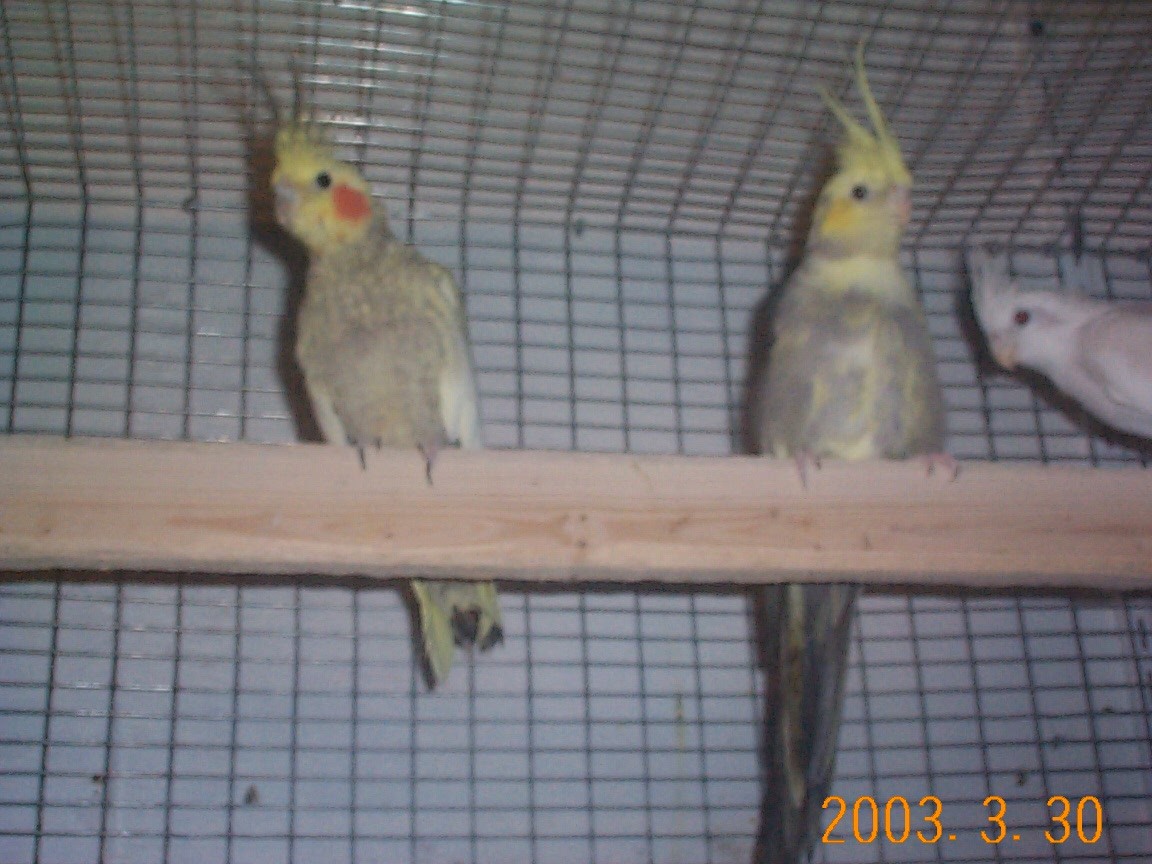 Sparkie and Magic
Sparkie is Dominate Yellowcheck Pied
amd Magic is Pearl,they have beautiful babies.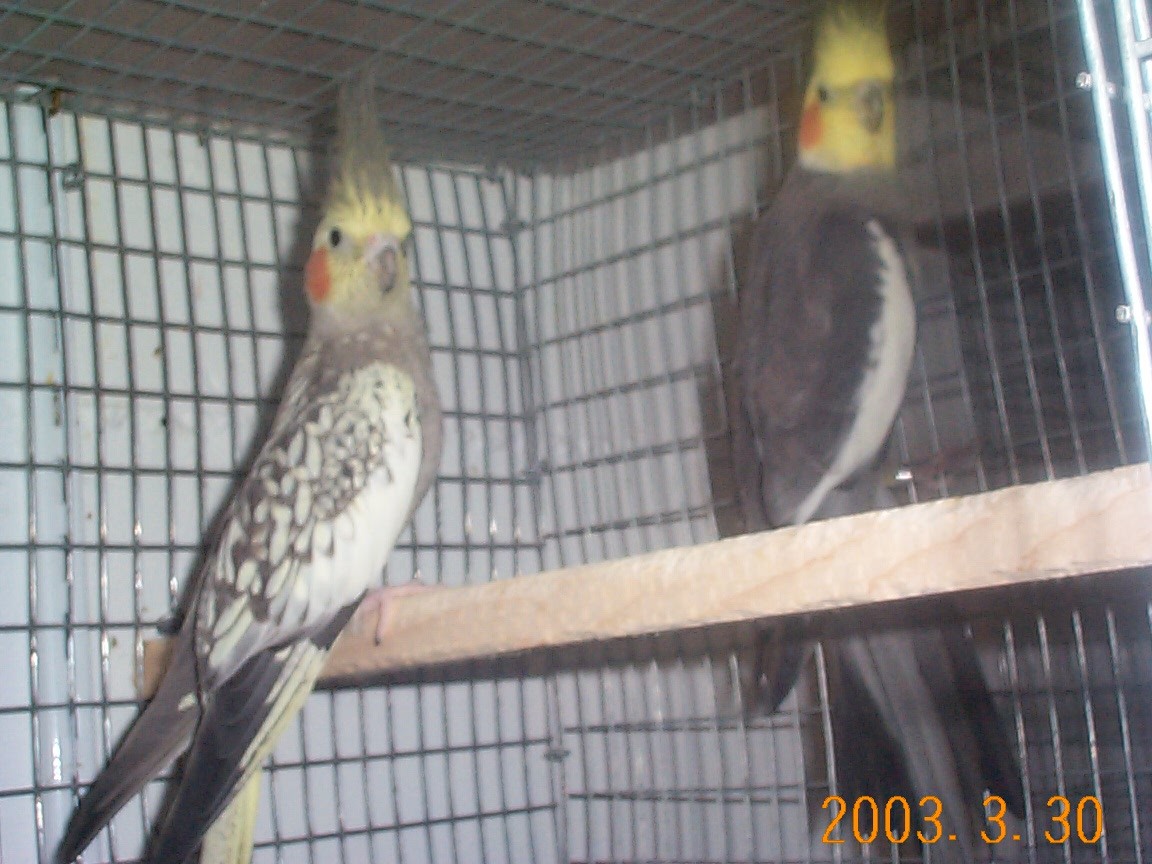 Dusty and China
Dusty is Grey/? and China is Pearl